Museum & Archive Storage Planning Guide
​​​​​​​Collection Storage Solutions
Selecting the best storage solution for your needs depends heavily on what your collection consists of. We've outlined some common collections with suggested storage options.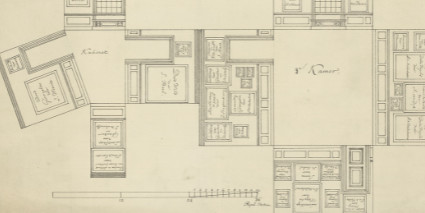 ​​​​​​​
​​​​​​​Blueprints, Maps & Other Oversize Documents
Flat Files are the most common storage option for large documents and artwork that should not be stored rolled. They are available in a wide range of drawer sizes and quantities. Some can even be stacked to increase storage capacity without sacrificing valuable floor space. Locking options are available for security.
Vertical Files have a smaller footprint than flat files. They use spring compression to support heavy-duty folders keeping the contents under gentle pressure.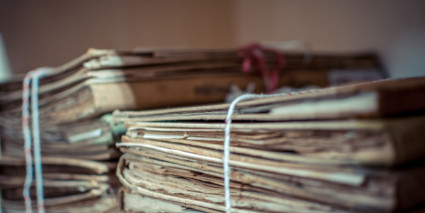 Documents & Manuscripts
For bulk document storage that doesn't require easy access, Record Storage Racks are designed to hold standard 12 x 15 x 10" record storage cartons two rows deep. 
Cantilever Shelving, though often associated with book storage, can also be used to store documents in document cases. Backstops can keep boxes from being pushed back too far.
Locking Museum Cabinets​​​​​​​ can be used to store valuable or vulnerable documents that require more protection.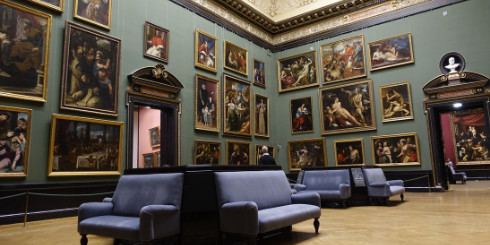 ​​​​​​​Framed Paintings, Artwork & Prints
Art Storage Screens keep artwork visible and up off the floor. They can be mounted to a wall to save floor space or freestanding to provide double the storage space.
Vertical Art Storage Bins are ideal for framed items that don't need to be in sight. They can be stacked, saving floor space, and dividers can be moved to accommodate larger frames. 
​​​​​​​
Botanical Collections
Herbarium Cabinets are an excellent way to store plant specimens. They feature built-in fumigant pockets and are designed to promote air circulation. Doors have mechanically-fastened closed-cell silicone gaskets to create a conservation-grade storage environment and lock for security. Add a sanitary base or rolling base for easy cleaning.
​​​​​​​
Small Object Collections
Conservation-grade Museum Cabinets are a multi-purpose dream that can accommodate a variety of objects. Adjustable shelves can accommodate boxes, trays and containers to keep your collection organized. Add drawers even more organization. Glass door options available to help you keep a close eye on your collection. Doors lock for security. Rolling bases available for flexibility. 
Wire Shelving​​ can also be a good choice for collections that don't need to be locked away. Highly versatile, your collection can be reorganized easily. Utilize boxes, trays and containers to keep things organized. 
Modular Storage Systems can be designed to include a customized system of drawers, shelves and roll-out trays for collections that have a little bit of everything. 
​​​​​​​
​​​​​​​Insect Specimens
Entomology Cabinets hold glass-topped entomology drawers. These conservation-grade cabinets fit California, Cornell, Kansas University and U.S. National Museum entomology drawers. Doors lock for security.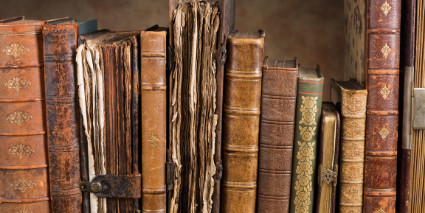 Books
Cantilever Shelving, most commonly seen in libraries, is ideal for book storage. Backstops, end panels, and book supports keep bound materials upright. More delicate or larger books can be stored flat on the shelves in protective boxes.
​​​​​​​

Media Collections
Use specialized cabinets for bulk storage of microfilm, microfiche and CD/DVDs.
​​​​​​​
Rolled Textiles and Documents
Textile Roll Storage Racks are designed to store rolled textiles and other items. Wall-mount option saves floor space and freestanding options can increase storage space. Adjustable arms can accommodate rolls of varying diameters. ​​​​​​​​