Dealing with Wood Shelving
In an ideal world, every museum and archive would have the best of everything. But no one knows better than museum professionals how to work with what they've got. While inert powder-coated steel or plastic storage racks should be chosen over wood-based products, sometimes an organization doesn't have the resources to replace their storage. 
​​​​​​​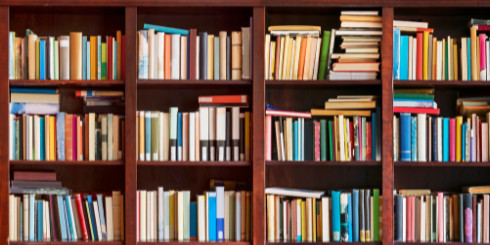 ​​​​​​​​​​​​​​​​​​​​​​​​​​​​
​​​​​​​Wood-based storage furniture off-gasses acids and formaldehydes that can be extremely damaging to your collections. If you have wood storage furniture and cannot replace it, here are some steps you can take to help mitigate the problem. 
​​​​​​​
Don't allow objects to come in direct contact with the wood. Use archival-quality storage boxes to create a barrier between the object and the wood. 
Line wooden drawers and shelves with a barrier material. Marvelseal, glass, or plexiglass can be used to prevent off-gassing from damaging your collection. 
Before choosing a sealant, consult with a preservation professional regarding recommended brands.
Seal wood with a water-borne polyurethane sealant, allowing four weeks to cure.*
If objects are stored in closed wooden cabinets or drawers, they should be opened and aired out periodically. 
*No coating or sealant will completely block off-gassing.
For More Information: