The Basics of Receiving Freight Shipments
​​​​​​​What is Freight/LTL Shipping?
​​​​​​​Items too heavy or too large to ship by a parcel carrier are shipped via LTL common freight carrier. Shipping charges quoted are based on delivery to a loading dock.
What's a Loading Dock?
​​​​​​​A loading dock is a standard expectation for an LTL delivery. They often feature bumpers around the outside of the loading dock door and a dock leveler used as a bridge between the truck and the dock. The elevated commercial loading dock allows a truck to back up and roll the pallets off the truck using a pallet jack. A loading dock is not the same as a receiving/loading area.​​​​
​​​​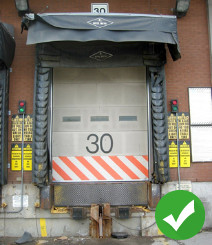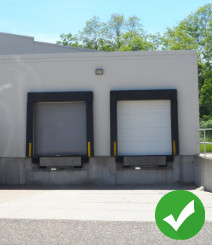 ​​​​​​​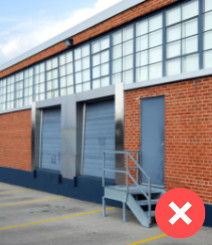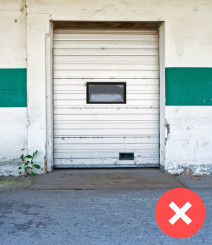 ​​​​​​​
​​​​​​​What if I Don't Have a Loading Dock?​​​​​​​
If your delivery location does not have a loading dock, you can add a power tailgate to your order at an additional cost. Standard trucks do not have a power tailgate so it's important to let the company you are purchasing product from ahead of time.

​​​​​​​A power tailgate or liftgate is a foldaway metal platform that is mounted to the back of a trailer or a freight truck. Deliveries can be loaded onto the platform and it can be mechanically raised to the bed of the truck and lowered to ground level to facilitate delivery.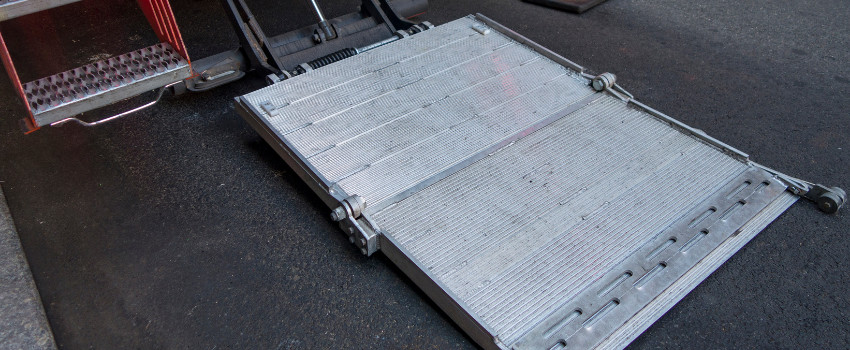 ​​​​​​​
​​​​​​​​​​​If you don't have a loading dock, you may also wish to add inside delivery service (for an additional cost). This service means that the driver may assist you in the movement of the delivery from the truck through the first door of the building, so it is out of inclement weather. The driver will not move a delivery up any stairs. 
​​​​​​​​​​​​How to Receive a Freight Shipment
There are some important things you need to do when receiving a freight shipment. The driver isn't going to coach you through it, so a little planning doesn't hurt. 
​​​​​​​
By taking the following steps, you're protecting yourself. You want to make sure you aren't receiving anything that isn't yours, as well as determining if there is any damage to your order. It's important to make note of these things so the shipper and you can file a claim. 
​​​​​​​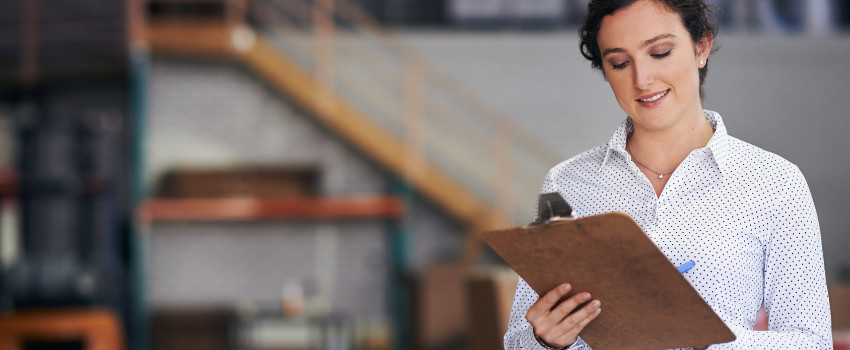 Inspect the shipment and note any damage.

Make note of any damage on the POD (Proof of Delivery). Sometimes carriers will refer to this as a delivery receipt. 
​​​​​​​If the shipment is very clearly and severely damaged, you are encouraged to refuse the shipment. 

Count the number of pieces you're receiving. 

Ask to see the BOL (Bill of Lading) which shows the number of pieces in the shipment. If you have a different count, make note of it on the POD. 

Make note of any additional services used at the time of delivery.

If you have requested a special service such as power tailgate or inside delivery and those services are not provided, make a note on the POD. 
If you request a special service that the carrier wasn't made aware of beforehand the driver will note this on the POD. If you sign the POD with those notes, you are acknowledging that you received those services and will be responsible for the additional cost. 

Legibly print and sign your name on the POD. 

If you need to file a claim due to damage, the carrier can reject it based on an illegible name or signature.